Early in 2020, the housing market was a complexity of issues. Many homeowners resulted to refinancing to take advantage of lower interest rates, and to ease the financial strain, as many workers found themselves unemployed or with greatly reduced hourly earnings. At the same time, home purchases significantly slumped as lockdowns and isolation became the norm.
Home Loans in Early 2020
In Denver, approximately two-thirds of all the mortgages originated were in the category of refinancing. Interest rates of 3% or lower were the catalyst for borrowers of 30-year mortgages. VA loans showed a significant increase of 143% as compared to October 2018 through June 2019. It seems that millennials were one of the highest categories of borrowers, with GenX and older generations passing on the opportunity.
Home Equity Lines of Credit (HELOC) are generally offered by commercial banks. Unfortunately, these financial institutions took a hard hit when Coronavirus (COVID-19) curtailed their business. As a result, they are still feeling the brunt of the pandemic in trying to recoup losses as they moved away from HELOC's, or adjusted their terms to a point that made it difficult for the homeowner to manage. As it turned out, it was not because of the homeowners' inability to maintain payments, but because corporate loans took center stage, and that limited the amount of money available to others.
Traditionally, most homes have sold in the spring and summer. With spring consumed with isolation and prevention from people leaving their homes, the summer sparked a recovery in the home buying industry. Credit unions were able to cover some of the loans and refinancing, but there was still a gap.
Looking to the Future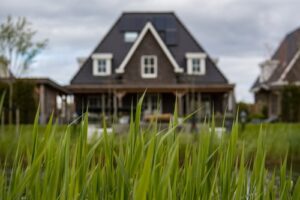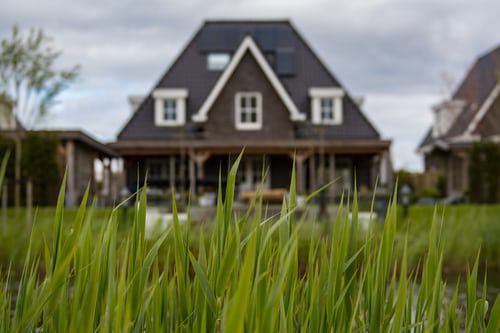 If businesses continue to allow employees to work remotely, employees will be looking for larger homes and those with the flexibility to accommodate a home office, sometimes for multiple adults. With many choices available for remote home office locations, buyers will gravitate to scenic areas with other opportunities available, like the Denver, CO area.
While the number of potential buyers increase, there are still fewer homes listed than are desired. This means more competition when shopping homes, and makes prequalification for a mortgage vital, and increases the advantage of using a mortgage broker. With multiple offers on homes in this competitive Colorado market, it is important for the buyer to understand that while house prices are higher, interest rates are lower, so there will still be good deals available on homes which are affordable for most buyers.
How to Pre-Qualify
If you are one of those people who are interested in relocating to Colorado, you should seriously consider contacting Dave Kevelighan when considering a mortgage to purchase a home. He can help you start the process of buying a home by completing the prequalification process. He has over 20 years experience as a mortgage professional, and has the expertise to help you get under contract and closed quickly in these unusual times.
Please feel free to contact Dave Kevelighan at 303-520-0004, connect on LinkedIn or Facebook, or via email at [email protected]. You can also start out by completing a secure online application at this link: https://davekevelighan.zipforhome.com/
Dave has access to funding mortgages through conventional FNMA / FHLMC, FHA, VA, USDA, and Jumbo loan programs. In summary, Dave has the knowledge and resources to help you find the best deal for your circumstances.