In the 21st century world of electronic devices, dealing with real estate purchases and sales can be very hands-off when you want to buy a home. All of the paperwork can be completed electronically and the proceeds wire transferred directly into bank accounts.
Even before Coronavirus changed the way we do so many things, many people opted to shop for a new house online. This was a real boon to those relocating significant distances. They could avoid the expense and time involved with trips to the new city.
Read Between the Lines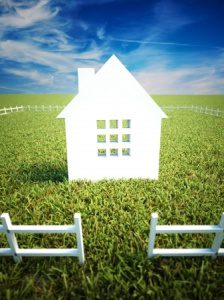 As you watch these postings, there are some things you might want to watch out for. It is always better if it is a video rather than a series of photos. The video gives you more of an overall feel for the place, and snapshots can be enhanced.
If there are more shots of the exterior than interior, the house could need some work. If the shots seem elongated or "fish eyed," it is possible that the seller is trying to make the place look larger than it is. If the blinds are closed, it could be masking a bad view.
Check the Neighborhood
There are some interactive neighborhood maps that are very helpful. You can also check out the school districts and see if you can find out statistics about class sizes,
If extracurricular activities, etc. Look at online maps to see where the closest grocery store, restaurants, and shopping centers are located. Find out about public transportation.
Disclosures
Ask for a seller's disclosure form. This is designed to notify the potential buyer of any known structural problems, plus the age of critical elements like the roof and HVAC.
Use an Agent
Contract with a reputable real estate agency. Speak with the person who will be helping you. Make sure they are articulate and understand your concerns and timeline. Start with some basic questions like how many remote sales have you completed. Not all agents work a standard week or even regular hours. Find out their availability to make sure it coincides with yours.
Before you make the call, have a written list of mandatory requirements (like number of bedrooms), things that would be nice but not compulsory, and deal breakers. Yes. Write it down so that you don't overlook things and that you can send as a follow up.
As you narrow down your selections, work with the agent to arrange for a live stream of their tour of the house. With voice-to-voice communication you can ask to see other angles and find out the room dimensions. Have them meander up and down the street so that you can hear if there is undue noise from a nearby highway and the conditions of the surrounding homes.
If you want to buy a home in Colorado, a good place to start is by getting a Colorado mortgage broker. Dave Kevelighan has closed thousands of mortgage transactions, which makes him an outstanding source for financing arrangements. With his expertise, he is also able to help you with questions about potential realtors and other questions you might have. Get Pre-qualified today!