Loan Programs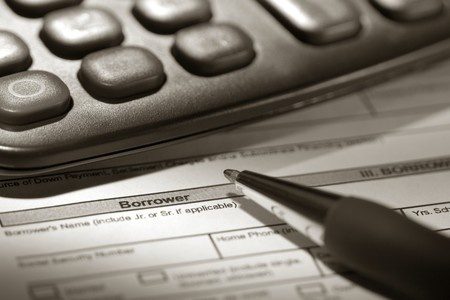 Below are popular loan programs available in Colorado
Conventional loans are the most popular programs available. The housing market has stabilized, and lenders are signalling they are opening up from the very strict guidelines of the recent past. Conventional lending is now being done with common-sense underwriting guidelines.
Purchases & R/T refi's up to $1,500,000 @ 90% LTV/CLTV
Credit scores as low as 620 FICO's
DTI's allowed up to 43%
Loan amounts up to $10,000,000
Refinances allow up to $750,000 cash-out
Jumbo loans are becoming more common in Colorado because of increasing home prices. Technically speaking a Jumbo loan is a non-conforming loan. That is, the loan amounts are too high to fit into Fannie Mae, Freddie Mac, or Ginnie Mae loan specifications. This means that Jumbo lenders typically write their own guidelines to fit their own lending niche.
Everyone has heard of the FHA loan, but we're not so sure that people really understand what it is all about. FHA is still the go-to program for borrowers with lower credit scores or little credit history.
FHA loan programs do not hit your interest rate for low credit scores the way Conventional loans do. A credit score below 680 on a conventional loan has overlays and price adjustments. At a certain point the FHA loan becomes a much better deal. With FHA you can get a much lower interest rate and much better deal if you have a lower credit score. Generally speaking, if your credit score is between 580 and 660, an FHA loan may be the way to go.
VA Standard Balance (100% LTV's up to $510,400)
VA High Balance (90% LTV up to $1,500,000)
VA IRRRL's – Standard & High Balance
VA loans have excellent terms up to higher LTV's with NO MI, but are different than Conventional or FHA loans. The appraisal process is a little different, the documentation required is a little different, and the VA underwriters are looking at the files on how the deal can benefit the veteran. Do not let someone steer you away from a VA loan if you are VA eligible. Because the VA loan has its own special characteristics, it requires a certain expertise and experience from your lender. I have the expertise, and look forward to speaking with you about your next VA loan.
No Down Payment needed (100% LTV)
Large acreage allowed
Rural areas only
Bank Statement Income Qualifying allowed
Recent Derogatory Credit Events allowed
Loan amounts up to $10,000,000
FHA 203(k) – Standard & Limited
FNMA HomeStyle Renovation
VA Renovation